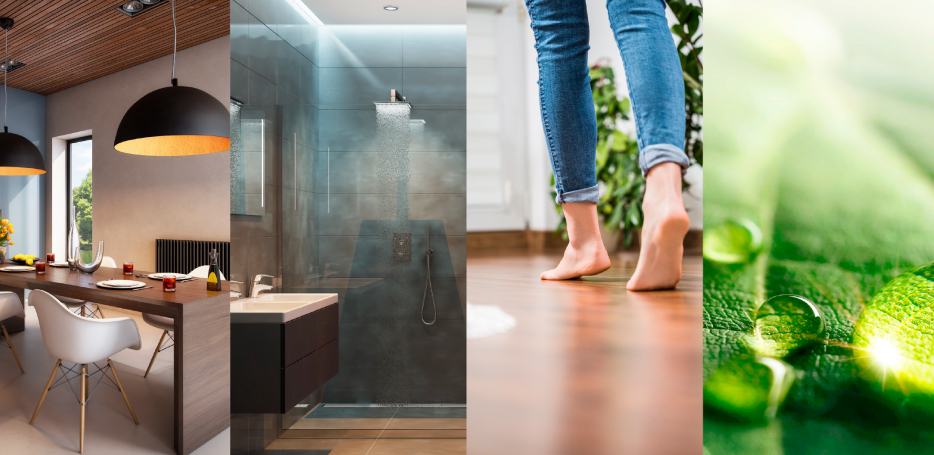 The ultra-quiet Ecodan Monobloc Outdoor Series has been expanded to include models that now utilise R32 refrigerant. As a more environmentally-friendly product with high operational efficiency, R32 has a low global warming potential (GWP) of 675 – less than one-third of the traditional R410A refrigerant.
Going forward, it will play a huge role in helping to reduce the environmental impact of compressor-driven appliances. What's more, it's also easier to reuse and recycle as it's a single component refrigerant.
As a result, we'll likely see R32 refrigerant swiftly become the standard for hot water heat pump systems going forward.
The monobloc range will be available from July 2021.
New R32 Ecodan Monobloc Range
R32 model and capacity lineup
PUZ-WM50VHA-BS    5.0kW
PUZ-WM60VAA-BS    6.0kW
PUZ-WM85VAA-BS    8.5kW
PUZ-WM112VAA-BS    11.2kW
PUZ-HWM140VHA-BS    14.0kW Zubadan single phase power
PUZ-HWM140YHA-BS    14.0kW Zubadan three phase power
Quiet outdoor operation
With higher density housing becoming more common in New Zealand, the quiet outdoor operation is essential if you want to keep your neighbours happy. Designed specifically for residential applications, the new Ecodan outdoor units are extremely quiet - as low as 45dBA!*

Specific design features enable the quiet outdoor operation to be maintained at all times. This ultra-quiet operation means homeowners can now choose the most convenient location for their Ecodan without disturbing their neighbours.
Mitsubishi Electric has always been at the forefront of improving technology, including sound levels, to meet the ever-changing requirements of consumers. So it should come as no surprise that with the urban landscape rapidly changing to more high-density housing, Mitsubishi Electric has specifically tackled outdoor sound levels across the R32 Ecodan Range.
*PUZ-WM60/85VHA-BS
New next-generation Ecodan Hydrobox and Packaged Cylinders
Pre-plumbed and wired for faster installation
Energy monitoring as standard
Quiet outdoor operation
Scale trap technology
Simple graphical control
Optional 2-Zone Space Heating Control
Compatible with home automation
As part of the Ecodan outdoor range expansion, a new D-Generation of hydrobox and packaged cylinders has been released to specifically match the R32 outdoor units.
New packaged cylinders compatible with R32 range
Ecodan provides continuous hot water via a dedicated "all-in-one" Ecodan Hot Water Storage System. These D-Generation storage systems are specifically designed to integrate with the R32 Ecodan outdoor range.
In addition to a 200L capacity, a smaller 170L*3 and a larger 300L packaged cylinder have been added as part of the D-Generation lineup.
The cylinders are completely pre-plumbed and wired for ease of installation.
New hydrobox models compatible with R32 range
A highly adaptable solution for retrofit and new builds. For systems where a 3rd party cylinder with a heat exchanger coil is required, this can be easily catered for by the addition of a 3-way diverter valve to the system and connecting it to the FTC5 Controller.
Key improvements to the D-Generation
While identical in look and footprint compared to the previous generation, the D-Generation now features:
A new generation of pumps
Additional tank temperature sensor for quicker heat up times
A new improved 3-way valve for the packaged cylinder
A new air purge point for the hydrobox
Installation improvements have been made to the pipe position and longer adjuster bolts are at the base of the cylinder.
Hot water heat pumps are better for the environment
Did you know traditional electric hot water heaters produce up to three times the amount of greenhouse gas compared to a low emission alternative such as a hot water heat pump?
Instant gas hot water systems contribute to even greater greenhouse gas emissions. By producing a staggering seven times more emissions compared to hot water heat pump technology.*1, this makes water heating one of the largest single sources of greenhouse gas emissions from the average Kiwi home. This is evident to such an extent that EECA (Energy Efficiency & Conservation Authority) has identified heat pumps as playing a key role in significantly reducing costs and greenhouse emissions from energy use.
An estimated 67% of New Zealand homes use a traditional electric hot water system*2. Substituting existing, less efficient technologies with their more efficient counterparts, such as a hot water heat pump, can contribute to a significant reduction in overall greenhouse emissions.
If you are looking for a super energy-efficient water heating solution that is also kind to the environment, Mitsubishi Electric Ecodan Hot Water Heat Pumps are the natural solution.
*1 Based on electrical and gas emission factor for New Zealand.
*2 Based on E3 Policy Framework data for New Zealand.
*3 170L models are indent-ordered only from the supplier.
For more information about the new R32 Ecodan Hot Water Heat Pump Range, please contact your local sales office.